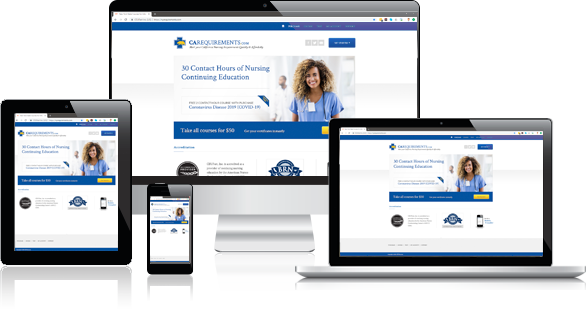 What does "Mobile Friendly" mean?
CA Requirements.com uses the latest in web development technologies to make using the site on your tablet or phone a much more friendly experience. No more pinching or zooming in and out. The website will automatically adapt its layout based on the device that you are using. Whether it be your desktop computer, laptop, tablet or your phone. In addition to being easier to view the website is also saves your course and test progress so you never lose you place. You can start a course or test on one device and resume on another without losing your progress. Give it a try. We would love to hear your feedback.
So what are you waiting for? Get started today!